REVIEWS
You Don't Have to Take Our Word for It!

Here's what some of our satisfied customers have to say about AA Affordable Auto Repair, Towing, and Locksmith: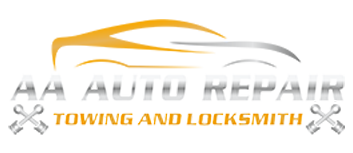 Brakes
, near
Freehold, NJ
03/01/2023
Great service, great price! I would highly recommend to everyone.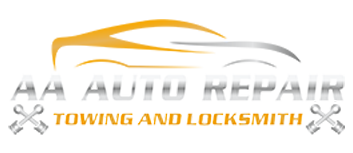 09/15/2021
Very honest and hard working group of people. The owner is very much involved. I went in due to overheating of my car and they performed the check quickly and were honest and did not overcharge.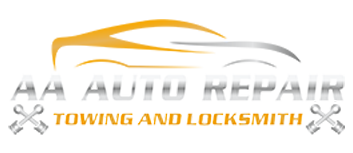 09/14/2021
Service was quick and they even took the time to walk me through the repaired parts. The price was affordable. Keep it up guys!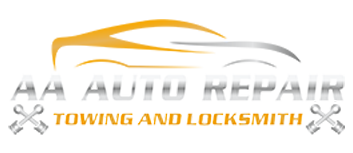 09/13/2021
Exceptional work. Friendliest staff. Never been more confident each time I drive away. A cut above the rest.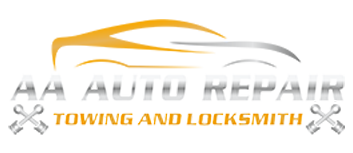 09/12/2021
Very helpful and understood directions well and arrived to tow my car fast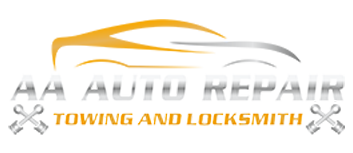 09/11/2021
Great speedy service, I would call them again if I ever need a tow for my car!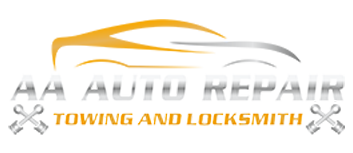 09/08/2021
It was a great experience. Took care of my car and brought me home.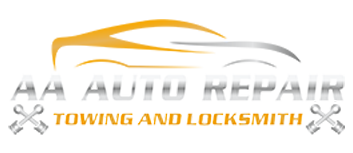 09/07/2021
I was completely satisfied with the quality of service and reasonableness of the price for the repairs I got at AA. They have earned my trust.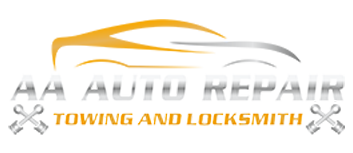 09/06/2021
They were quick and honest in their work. Reasonable pricing too.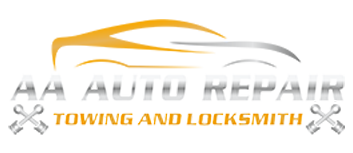 09/05/2021
Amazing staff, honest, easy going. Walked me through every step and answered every question I had. Would highly recommend to anyone!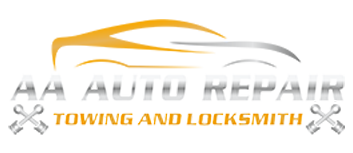 09/04/2021
Fast professional service. Fixed right the first time. I won't go anywhere else!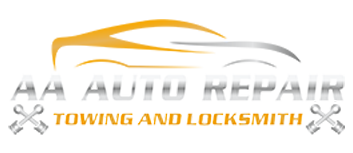 09/01/2021
They were very professional especially knowing what I had to deal with before they received my car from a previous mechanic. My car was ready in a timely manner. I would most certainly recommend this auto mechanic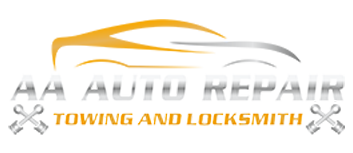 08/30/2021
Very polite and professional and helpful for solving the issue Thank you all for your assistance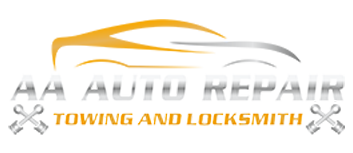 08/28/2021
Friendly and professional with quick turnaround time on the repairs for my vehicle. The team was patient with me and willing to explain things. Thank you!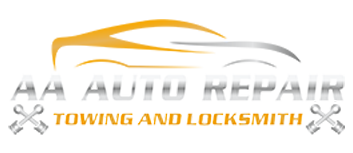 08/26/2021
Service rep was very straightforward and clearly communicated the issues found and my service options. Excellent customer service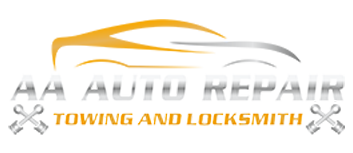 08/25/2021
I am very impressed with your service. The staff is knowledgeable and very nice. The cleanliness of your repair/service area is fantastic. I am very much pleased and will refer you to my friends.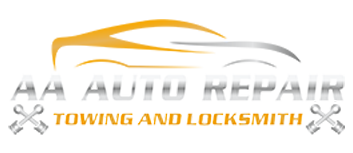 08/24/2021
These people are great with customer service and have in depth knowledge of your vehicle. They keep you up to date on the service being rendered and go out of their way to give their best.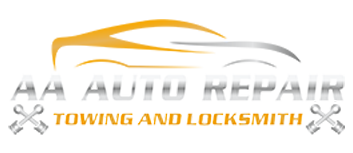 08/23/2021
The company I work for has used these guys for years. Very knowledgeable, they work quick and haven't had a issue with them.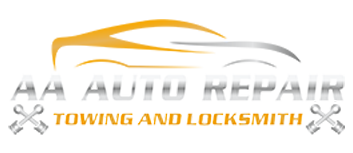 08/22/2021
These guys are honest mechanics. They will treat you like family. Good service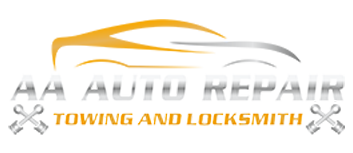 08/21/2021
Thanks guys for the quick turnaround on my only day off...I know it was a difficult repair, but you guys nailed it...kudos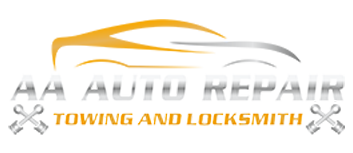 08/20/2021
My experience with this place was the best experience I had with any auto repair shop. Very honest guys and have the best customer service ever. Will always return to them with any car issues.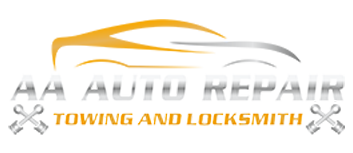 08/12/2021
Been to Ashers shop many. Of times. He is a great mechanic the best in freehold knows his stuff. And has great prices I highly recommend him if you need work on your car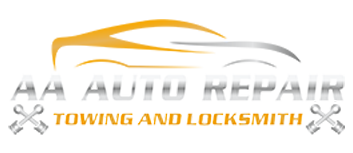 08/02/2021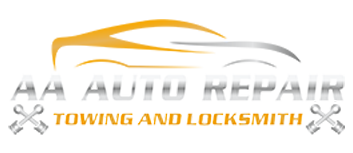 08/01/2021
Professional and fast service. Behave was excellent. Really helped me through a stressful situation. I might definitely use again. Thanks Guys". Highly recommended!!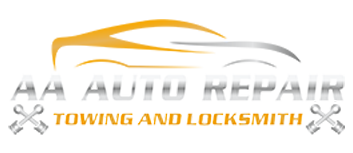 07/25/2021
Contacted them yesterday for towing colts neck, NJ. They came fast, worked efficiently, and were extremely professional. Recommend!!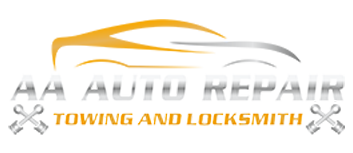 07/22/2021
Great work done on my car.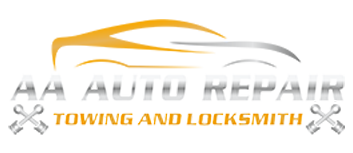 07/20/2021
I did some repair & maintenance of my vehicle. I went to AA Affordable Auto Repair, Towing, and Locksmith. They did amazing job for me. I am satisfied & pleased. Strongly recommended...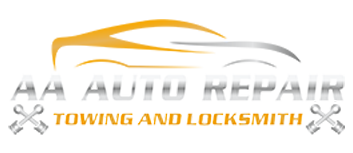 07/14/2021
If you are having one of those situations and need immediate towing in Colts Neck, NJ, I would definitely recommend this company. They respect your time and come quickly. Besides, prices are very competitive. Great work.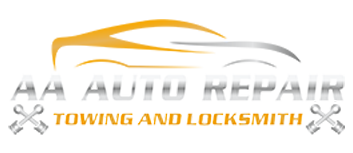 07/14/2021
This is a great company if you are looking for auto repair in Freehold. Mechanics are competent and know how to get the job done. I was very satisfied with their prices as well and sure to be coming in future!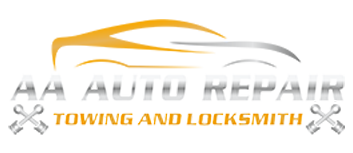 07/11/2021
Contacted them yesterday for towing colts neck, NJ. They came quick, worked efficiently, and were very professional. Recommend.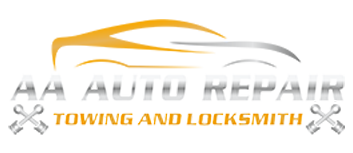 07/10/2021
Amazing place for towing Colts Neck, NJ. Knowledgeable techs who skills to urge work done.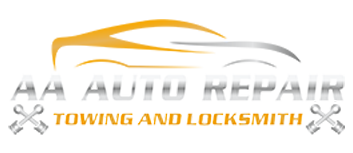 06/07/2021
Best mechanic in Freehold!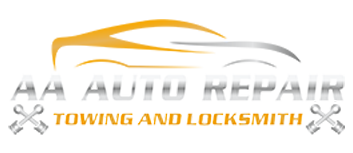 06/07/2021
Best Towing in Freehold NJ. I highly reccomended this place. He then fixed my brakes, came out perfectly. Doesn't play games, very honest guy. Would reccomended this to anyone.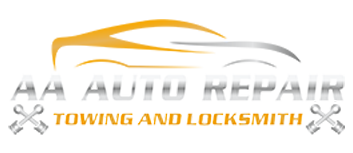 05/29/2021
The best mechanic in freehold highly recommended he did for me the brakes good job.El mejor Mecanico de freehold lo recomiendo arreglo mis frenos excelente trabajo rápido y profesional.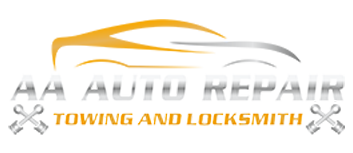 05/23/2021
My emergency break had been stuck. They fixed it in less then 20 mins and showed me how to fix it myself in the future. Great professional team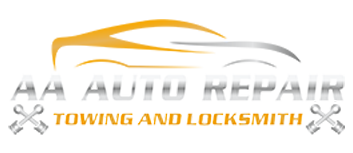 05/18/2021
Excellent service and very knowledgeable mechanics.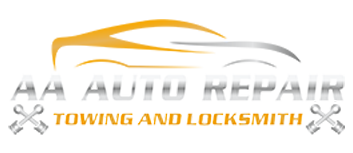 05/17/2021
Fantastic, straightforward, honest knowledgeable mechanics, amazing service, and terrific work. My brake job was done on same day to perfection, less than half the price I'd been quoted at another shop.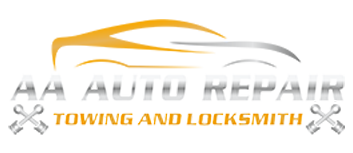 05/15/2021
This place was great, very good service, fixed my car, and tried to make sure they were saving me as much money as possible on my repair.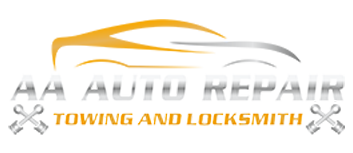 05/13/2021
Friendly, responsive, efficient, and honest. Great service without unnecessary up sells! Came here on the recommendation of a friend, and I'll be recommending them now as well.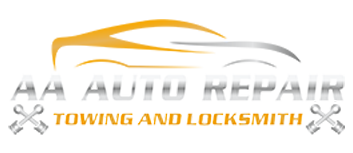 05/11/2021
These guys are as honest as they come and always do a great job! They are my go to mechanics.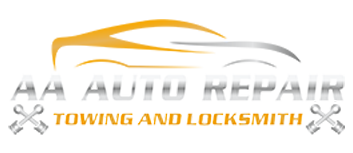 05/08/2021
Treated with care and great place you can trust. Will be coming back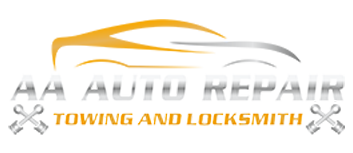 05/04/2021
Excellent experience as always! Asher is extremely friendly and personable to his customers!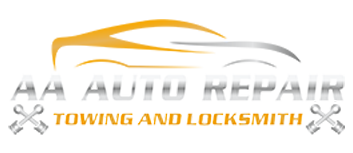 05/05/2021
After talking with Asher it was clear this was a reputable repair shop. He showed me how to fix my car the cheapest way possible and did it very quickly! Amazing service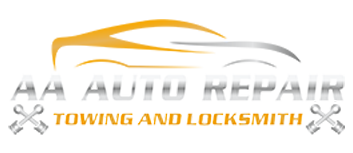 05/02/2021
Great, fast, and affordable service. I had a brake hard line replaced and was in and out in a day. Will recommend to others.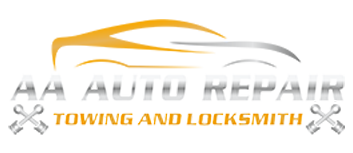 05/02/2021
They took the time needed to find the root issue with my car. I trust the work they do and I am happy to know that I am now safe on the roads again. The top notch customer service is also a plus!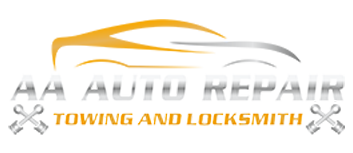 04/30/2021
Really good mechanic! Didn?t think my old car could be made to work this well, honestly. Asher is a great guy too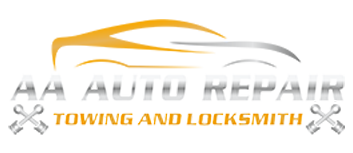 04/28/2021
I had a flat and could not get tire off to put spare on. Asher (the Owner) Spoke to me on the phone explained everything I needed. I am a senior he kept my repairs within reason and picked me up when he was done with repairs. He also told me what was going to be needed and not done right away, I also got an oil change while my car was there, found out the sixth one is free. Who does that?? Asher does really looks out for his customers like family. Just found a new to go spot. Thanks Asher, God Bless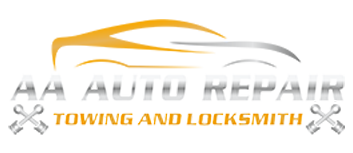 04/28/2021
This is my place to take our vehicles, Ash, is the best and very professional in what he does. He is very detailed in what he does with your car.....and explain everything in what he is going to do.....I highly recommend Ash, I would not go anywhere else.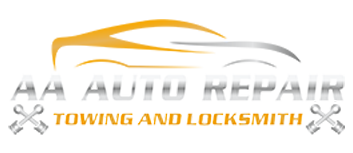 04/28/2021
Amazing & trustworthy service and customer care. I cannot recommend enough!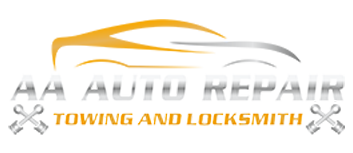 04/28/2021
Always an honest assessment of what?s needed, better price and quality parts compared to dealerships or chain shops. Highly recommend!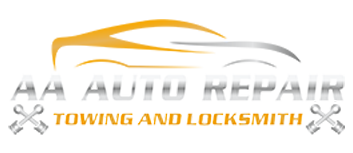 09/20/2019
Asher is great! Definitely recommend getting your car towed to his shop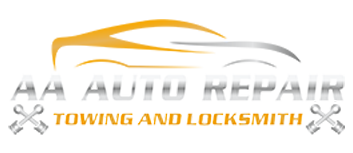 12/28/2019
Fixed my old Chevy great service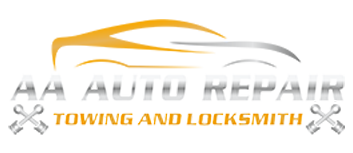 02/07/2020
I needed a new mechanic and I appreciate small businesses... I took my car to this shop knowing what my problems were before I went there but I wanted to see what the diagnosis would be. I told him I had a leak but I wasn't sure where or what was leaking and a shake in steering wheel. He found the leak and the other problems I knew I had (broken motor mount and front brakes needed replacement). He called me back right away and gave me a price that was totally fair and reasonable (I didn't even try to talk him down it was that accurate). I needed a new mechanic and this is where I'll be going from now on. Thank you Asher, you restored my faith in the small shop guy!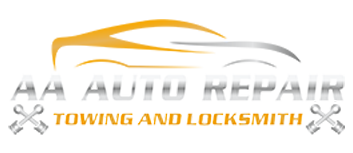 02/13/2020
Skilled, thorough, friendly.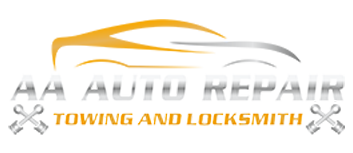 03/21/2020
From the dispatcher to the incredibly kind tow truck driver who pulled my car out of a ditch, I will never call another towing service in Monmouth County when I need service. After my experience today, it's clear why AA Auto Repair has so many five-star ratings.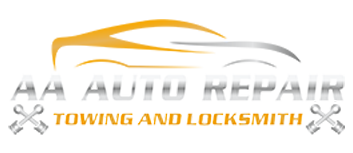 04/20/2020
Got my BMW X3 servicing done here back in November. Reasonable prices and good customer service. Will be using them again soon. And they offer NHS discounts which is a bonus!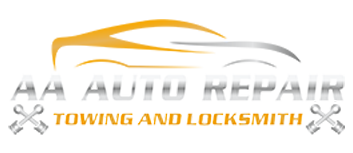 04/28/2020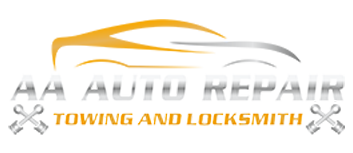 05/04/2020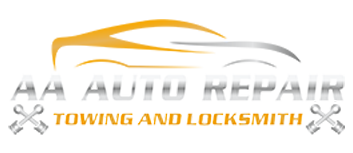 05/19/2020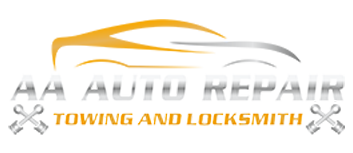 05/28/2020
The wait time for the auto locksmith was quick. It was under an hour, as I did say not a huge priority. The locksmith was very professional and knew exactly what he was doing. Will use this Monmouth County towing company if ever needed again.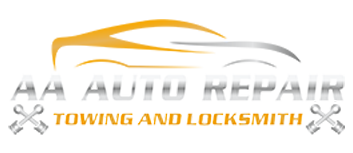 05/30/2020
Awesome Monmouth County car repair shop, Asher was great was great. Very friendly, fast service,reasonably priced, and very informative in telling me what was likely wrong with the car. Top notch,would definitely recommend this car repair service.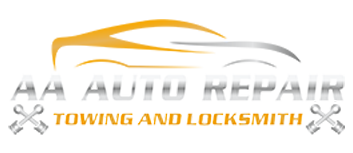 06/03/2020
Hands down the best car towing experience I've ever had! Asher was awesome. He tried several times to start my vehicle before he actually towed it. he had great energy the entire time made the whole experience stress free. Would recommend them every for towing and repair in Monmouth County every time! Thanks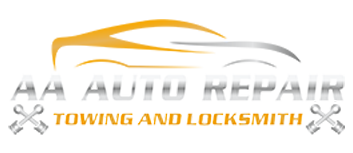 06/04/2020
Great service, I just had a great experience at AA affordable auto repair. I had very quick service and affordable prices. I highly recommend!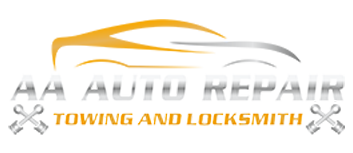 06/27/2020
Got my BMW X3 servicing done here back in November. Reasonable prices and good customer service. Will be using them again soon. And they offer NHS discounts which is a bonus!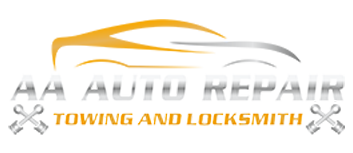 06/27/2020
Came in to get my car key repaired. Unfortunately they didn't have my key model in stock. However they did a temporary fix for free. Will definitely use their services again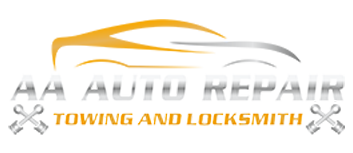 06/27/2020
1st rate garage at great prices. You can depend on them to do a proper job.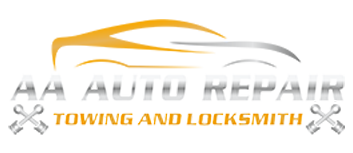 08/11/2020
I got there 5 mins later my car was on the lift, very good service!!!!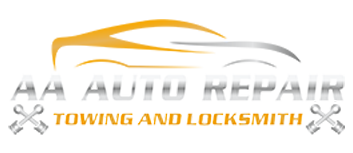 08/19/2020
This couldn't have been a better experience. I was so stressed and upset about my car not starting and everyone at AA Auto Repair was so kind and understanding. Amazing and very speedy Monmouth County towing and repair service. Would absolutely recommend to anyone in need of a tow or jump-start..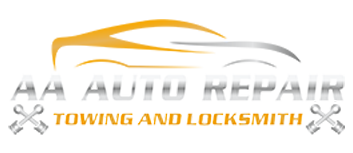 11/14/2020
This place is awesome! Asher is a great mechanic and truly cares for his customers. He gets the job done fast, while also making sure its great quality. Asher also has amazing communication skills!! He will do anything he can to make sure the customer is always satisfied. Very friendly!! Awesome environment. Will definitely be coming back! Definitely recommend.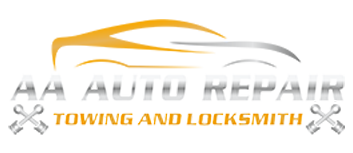 12/18/2020
Excellent service, Reasonable prices. Very knowledgeable, extremely nice and friendly. I highly recommend AA Auto Repair for all your Services.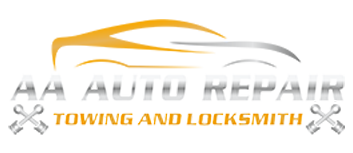 12/24/2020
Love going to this place, clean, comfortable seating, tv. I thought the prices were good and the people very knowledgeable.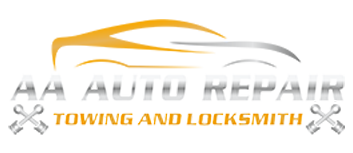 01/13/2021
My car broke down on the turnpike late at night. I called the shop early in the morning (5am) and the shop owner answered and was helpful from the onset. He worked on my car right away and throughout the day so I could make it home to Maryland. He kept me posted throughout the day, letting me know what he found and what he needed to do to address the issues. I couldn't have asked for a better person to help me during such a stressful experience. He got me home safe and sound. I'm very grateful. I highly recommend this shop.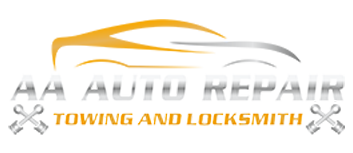 01/14/2021
Asher is a great guy he took care of immediately he saved me a lot of money, he explained the problems of my car, guided me and helped me understand what is wrong with the car, he goes step by step it?s really too understand, he cares for the customer, provides excellent customer service, all around friendly guy, keeps in touch and let?s you know the progress of the vehicle, he?s done work on my car fixed my anti freeze leak, repaired my bumper after crashing into snow, overall I have a great experience coming here and I know my car is in good hands which is the most important part. 5/5 recommend highly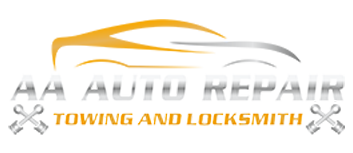 01/14/2021
Asher did great service in repairing my. Vehicle, he provided a lot of knowledge,reliable pricing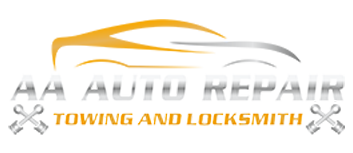 01/20/2021
Asher did an amazing job servicing my car and making sure I only had to spend what was needed, his prices are extremely competitive but his quality surpasses all the competition. He even helped me out by giving me a ride to work while my car was at the shop, would highly recommend to all.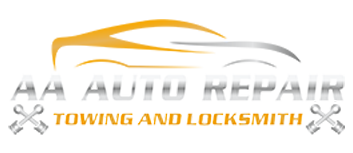 01/26/2021
Andy is amazing! He has a superb knowledgeable locksmith Freehold, NJ and always come fast if something happens. Greatly appreciated.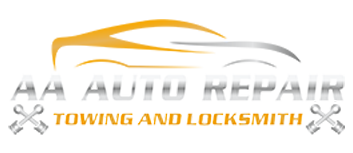 02/01/2021
I was looking to get auto locksmith freehold, NJ online, and found this company. They worked promptly and efficiency. Very satisfied.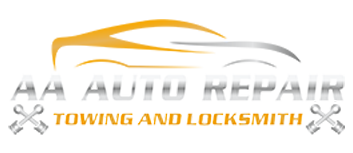 02/04/2021
Always friendly and professional. Contacted them for locksmith Freehold, NJ and was very pleased with the service.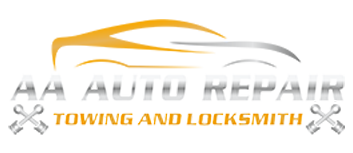 02/10/2021
Great experience with this shop, owner is honest and repairs are done in the greatest quality, highly recommended.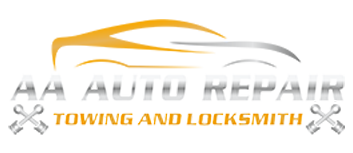 02/10/2021
U have very good experience. Even exlplain to be and rsinable with the pruse and i high recommended.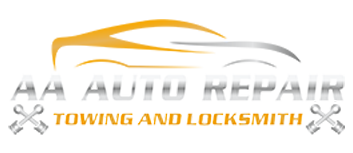 02/10/2021
This is my spot to bring my car, Asher the owner is simply amazing. He makes sure he tells you what's going on with your car. I never had a problem or had to bring my car back to him. Like other places. I reccomend this place highly. Today Friday, 6/14/19 Took my car back to get my breaks done. Could not be more happy with the work done by Asher. He was so professional once again and explained everything to me. This is the best place in freehold...I am so happy. I Took my son's car to Asher, today 2/10/20, once again he did an amazing job. I can not express how grateful and happy to know that I never had a problem at this auto repair. If anyone is looking to get something done in their car. Please take it to Asher. You will not regret it. Thank you once again Asher for great service.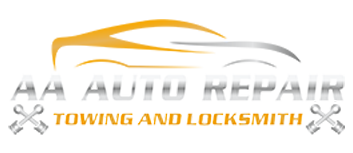 02/11/2021
Amazing experience, the owner is very honest and reliable. Super fast,accommodating and very reasonable in price. Best quality service provided. Very highly recommended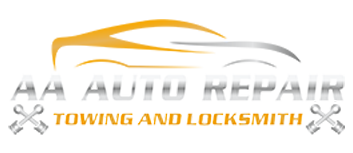 02/11/2021
Guys were professional and quick, I highly recommend them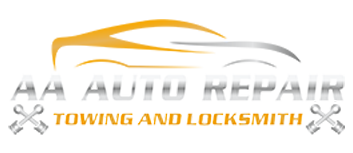 02/11/2021
Excellent service and always professional. Very clear and knowledgeable at a affordable cost. This is a hidden gem and I can walk out knowing my car is safe and repaired along with a few laughs.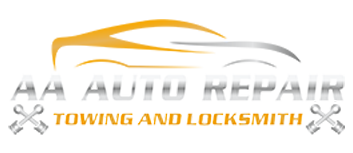 02/16/2021
Contacted them for towing freehold and was very satisfied with the quality of services. Guys came quickly, did the job, and billed fairy. I would use them again.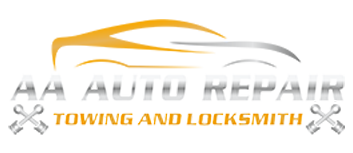 02/17/2021
Asher sent a tow truck in no time to pick me up after I damaged my rims and suspension in a big pot hole. He was able to give me a free estimate and repair my vehicle in no time, with a loaner to use to get back and forth to work while I waited. Great quality, great price, great service!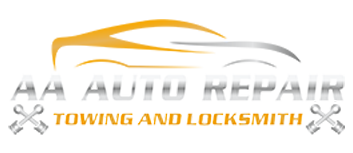 02/22/2021
Good work, reasonable prices.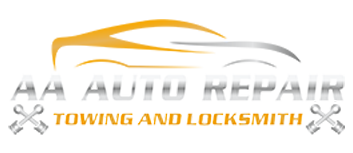 02/23/2021
I have nothing but great reviews to give you and your excellent service. From the moment I arrived at your location in Freehold, I was greeted with the most cordial and kind attention, and Asher explained to me very clearly the process of fixing my car. I was amazed at how fast and what a great job your team did. It rides beautifully and it looks even better. I could not believe you did that in two days. I was asked at work about my car today and my coworkers agreed with me that the job was amazing... and in such a short period of time. I would also like to give thanks to the rental car specialist. He was very attentive and kind. I just hope I have more opportunities to refer your services, because your company deserves it."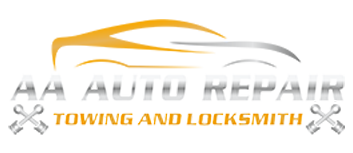 02/26/2021
I have been using the same mechanic for 15 years I thought he was great until I went here.I work in the car industry and I know general pricing for your average repairs this is the most reliable service I have encountered and I have been looking for a new mechanic for quite some time now .the prices are fair and he is very knowledgeable and he gets the job done quick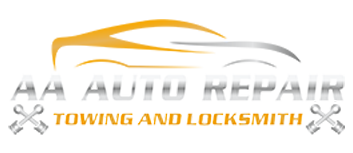 03/02/2021
Leaving an realistic review with no intent of negativity. This shop has helped fixed my ac compressor and all other issues I?ve had with my vehicle. The owner has did his best to compensate me, so therefore I will not spew negativity upon this business to give it a bad name. Please try know for sure what is exactly wrong with your vehicle beforehand. If you have friends & family that knows their stuff about cars, have them help you as well or else you?ll be paying more than you expect when it comes to parts needed for your vehicle, that?s just a heads up. I am only giving a 4/5 stars because when I got my car back, my windshield tint was slightly damaged and my gas tank was almost completely empty. Other than that, the owner will work with you in regards of payment, which is something most mechanical shops do not do. Plus everyone is nice here. Bottom line, they do deserve credit for fixing my vehicle & getting it back on the road.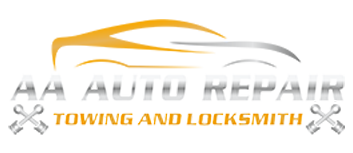 03/03/2021
Awesome service, very professional, very well priced, will recommend to all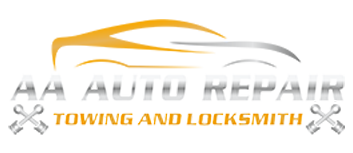 03/18/2021
Been coming here for years and can't say nothing less than great! Amazing service and very affordable towing Colts Neck, NJ. Would highly recommend this company to anyone.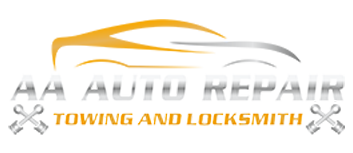 03/20/2021
Great shop. Highly recommend and trust for any repairs. Fair pricing and quality work!!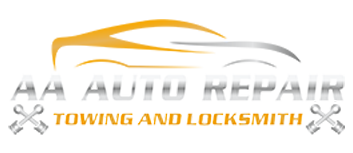 03/21/2021
Amazing place for towing Colts Neck, Nj. Knowledgeable techs who know how to get work done.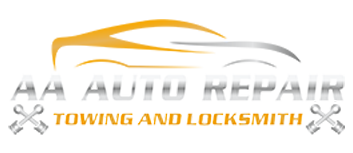 03/22/2021
If you are having one of those situations and need immediate towing Colts Neck, NJ, I would definitely recommend this company. They respect your time and come quickly. Besides, prices are very competitive. Great work.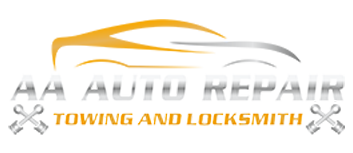 03/23/2021
Contacted them yesterday for towing colts neck, nj. They came quick, worked efficiently, and were very professional. Recommend.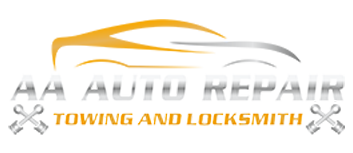 03/24/2021
I needed locksmith Freehold, and was referred to AA Affordable Auto Repair , Towing, and Locksmith by the friend of mine. I was happy with the overall experience and would contact them again in a case of need.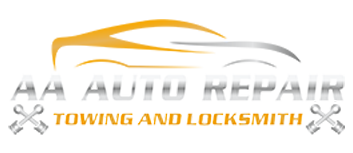 03/24/2021
Good service, highly recommend. I Brought my new car to check, and it was very honest.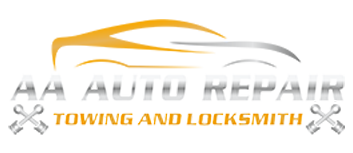 03/27/2021
Great company if you are looking for auto repair Freehold. Mechanics are competent and know how to get the job done. I was very satisfied with their prices as well and sure to be coming in future.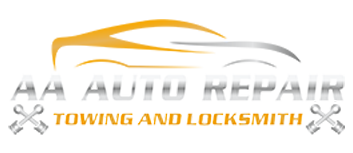 03/28/2021
AA Affordable Auto Repair, Towing, and Locksmith helped me with services of locksmith freehold, nj. They did a great job, and were very friendly. Recommend.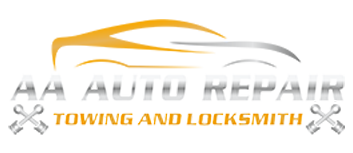 03/30/2021
This place is one of the best auto repair freehold shops. Been coming here for years and never had a single issue. Strongly recommend.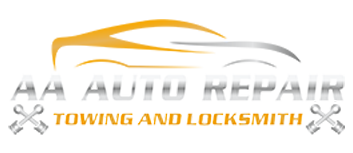 04/02/2021
Great service here honest with everything and fair prices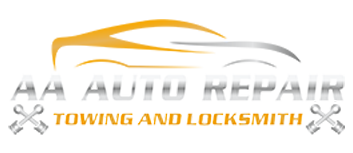 04/16/2021
Nice place, affordable and on time.I?ll definitely recommend.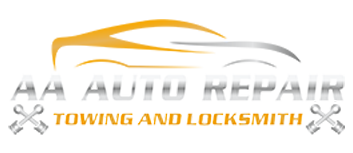 Excellent experience! The owner, Asher, is extremely hard working and honest (straight shooter)! All work was completed on schedule at a very competitive rate. I will use their services in the future, and I would highly recommend them to all my friends and family.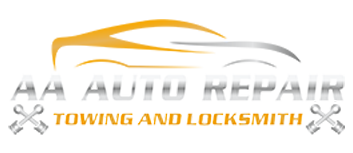 Reasonable prices and quick service, fixed my flat within 30 minutes.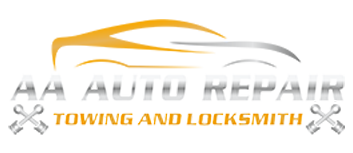 Always friendly, fair and great service! The team does a great job and turns around all jobs quickly! Used this shop at least 5 times now! They have earned my trust and their rates are always reasonable for the work performed.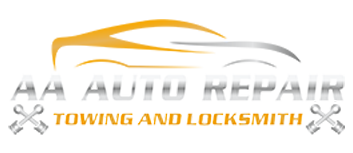 Excellent service for a fair price. Will definitely be bringing my vehicles back. Not your typical experience with a mechanic, you can trust. My car was experiencing air conditioner problems. In just a couple of hours they called to tell me it was ready. Rather than try to sell me on some expensive repair it was just a minor issue and the price was very reasonable.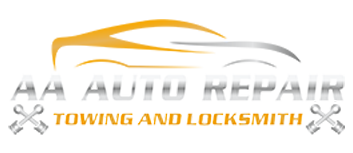 I looked at all the review before I went to check them out. What I came for was minor in nature, but I really appreciated how quick they got me back on the road in better condition then I came it. I Would highly recommend checking this place out for yourself. They have been great mechanics, always very clear and thorough in their explanations and very fair in pricing.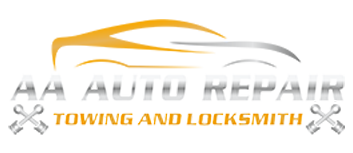 Quality professional service and repairs much less costly. I always get great service and trustworthy repairs. Awesome fast and friendly service. Would get my car service there again.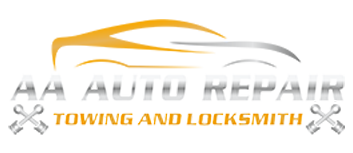 Car wouldn't start on a Friday night. Asher took it in on Monday morning and had me out of there in a few hours, back on the road again. Wonderful service and customer service.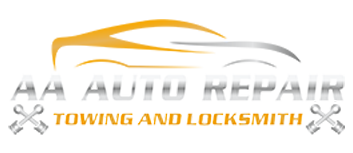 I absolutely love AA Affordable Auto Repair and Towing and I'm so glad I found it. Asher, the owner, is an expert! He's also friendly, fair and honest. He takes the time to explain everything he feels needs to be done and that is so helpful to me since I don't know much about cars. My car is older and needs the expected repairs and tune-ups that come with age. I can't say enough good things about him. If I could rate him one million stars I would. Do not hesitate to bring your car here, you won't be disappointed.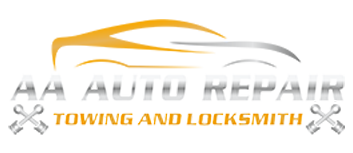 BEST AUTO WORK & CUSTOMER SERVICE AROUND! Ive searched and searched to finally find a reliable, trustworthy service center. Asher is the man! I strongly recommend Affordable auto! I'm bringing all my vehicles here from now on!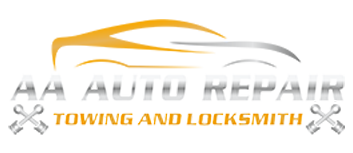 Had my brake pads changed cause it was grinding. Owner was really nice and was honest and upfront about everything. He was even willing to work during off hours to make sure I was driving safe. Happy with the service and price. Will definitely be back again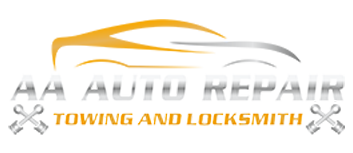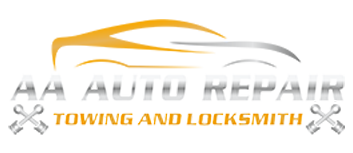 Great auto repair service!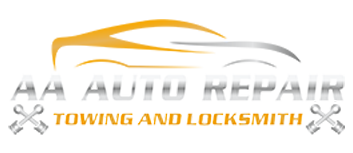 Super nice and very accommodating and knowledgeable staff. I picked this repair shop based on all the good reviews on google. I am glad I did!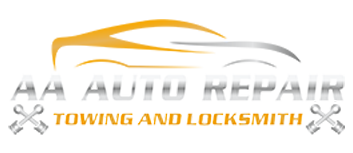 He gave us detailed costs for everything and gave us the options to work on any of the other issues he'd found. We had him fix the alignment and brake issues. He had the truck ready the next day and was so proud that the alignment was dead-center perfect. The truck runs beautifully again. I can't compare his prices to other mechanics around here, but his costs were fairly comparable to what we would see back home, perhaps even a bit cheaper. Nothing seemed outrageous. The shop definitely takes pride in their workmanship and, based on what we experienced ourselves but also observed with others, definitely listens to customers?men and women alike. Our relatives here were quick to take AA Affordable Auto Repair's card and will be using them in the future.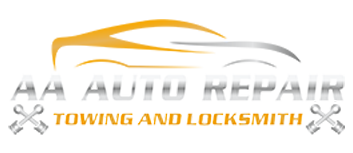 They actually do the job well the first time around and tell you what's really wrong and not charge you for things that aren't wrong. I took my car to another place and that day that I picked my car up from the other mechanic my car blew up and I had to have my car towed to this place because it was a cheaper tow to go here and they did a better job and they laughed when I told them The Other Place charge me storage fees. Because this place doesn't charge storage fees. They do a good job at a good rate.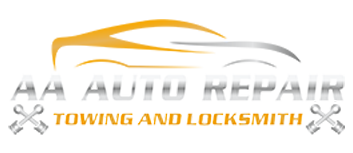 Brakes
, near
Freehold, NJ
Great service, great price! I would highly recommend to everyone.
Paige
, 03/01/2023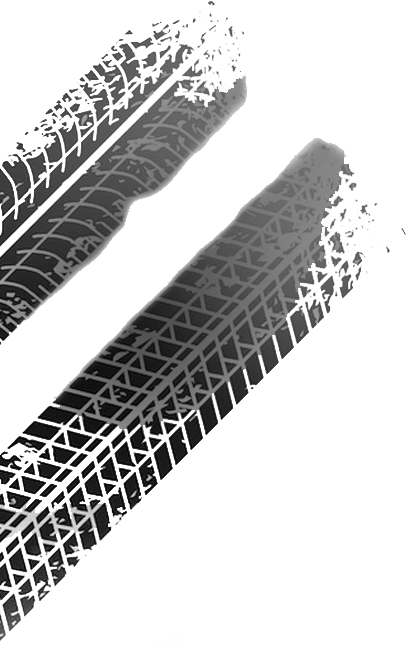 Get free Coupons
Take advantage of these great offers!
Some restrictions may apply. Please call shop for more details.
$25 OFF Repairs With Any Tow
Some restrictions may apply. Please call shop for more details.